Post-traumatic stress disorder (PTSD)
is a mental illness that a person can develop after experiencing or witnessing a threatening, traumatic event. PTSD can manifest itself in the form of flashbacks, nightmares, anxiety, intrusive thoughts, and paranoia.
When untreated, these symptoms can significantly interfere with one's day-to-day life, leading to the development of coexisting mental health issues, such as depression and insomnia. In many instances, PTSD leads to
substance or behavioral addiction
.
If you or your loved one struggles with PTSD, it may feel like you'll never get your life back.
That's not true
. It's possible to treat PTSD, but it's imperative to find the appropriate treatment plan.
Here's where Miracles Asia can help.
We provide
holistic and personalized
mental health treatment
focusing on various problems, PTSD included. Combining various PTSD treatment methods, our Clinical Team will help you with treatment, coping, and recovery, allowing you to retake control of your life.
What Is PTSD: Symptoms and Diagnosis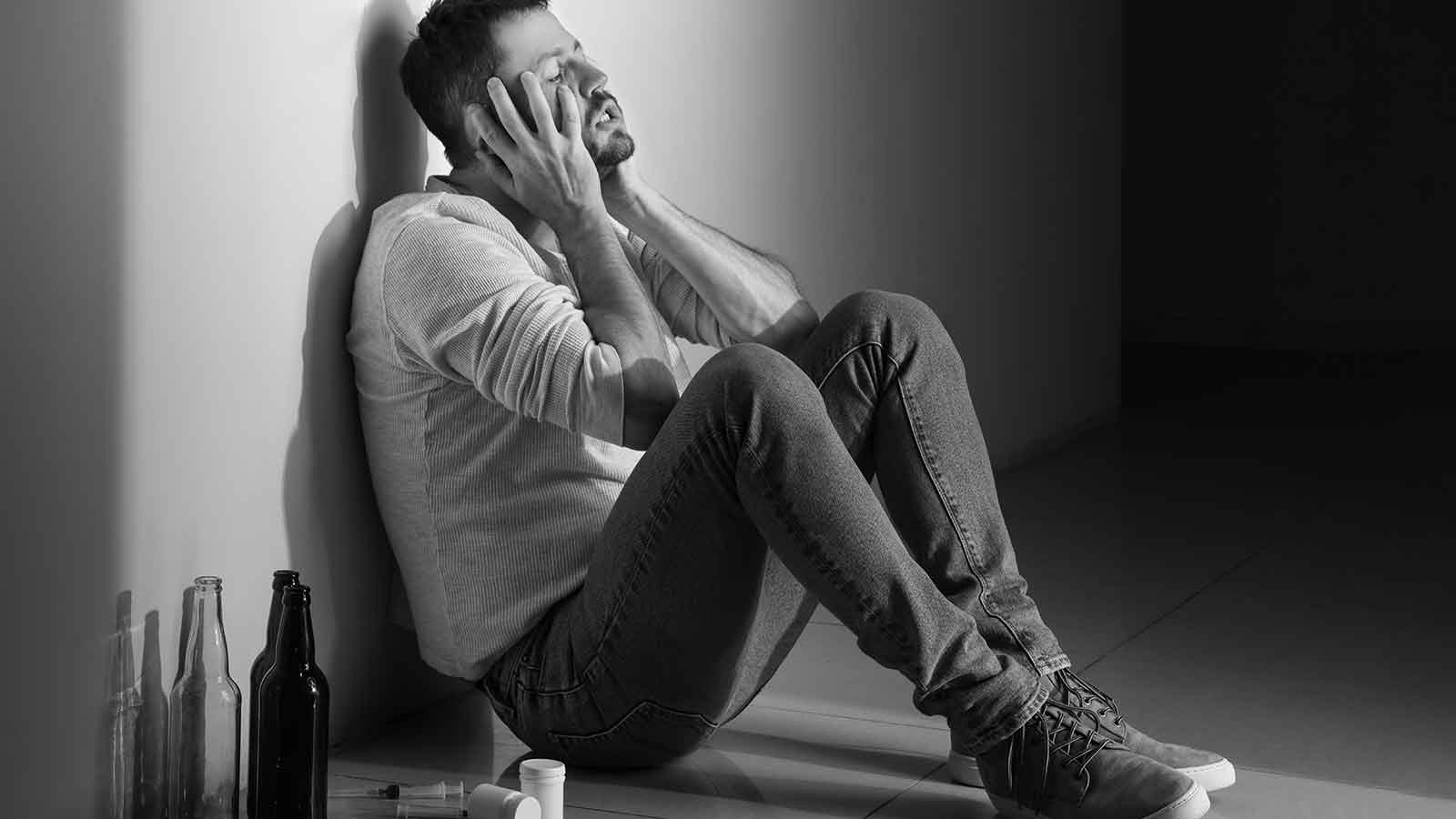 PTSD - Post-Traumatic Stress Disorder - is a type of anxiety issue. As covered (and as its name suggests), people can develop PTSD after experiencing or witnessing traumatic events, which can be caused by psychological, physical, or spiritual harm.

After such an event, people struggle to process traumatic memories, which often manifest themselves in the form of flashbacks or nightmares. Often, people with PTSD lose the memory of their traumatic experience, although other symptoms, such as anxiety and fear, remain.

That constant feeling of stress and anxiety often leads to depressive and negative thoughts. Many people with PTSD use drugs or alcohol as coping strategies, leading to abuse and eventually addiction. In many cases, PTSD can even lead to suicidal attempts.

That is why it's so vital to contact a mental health professional the moment you start noticing the following symptoms:

Intrusive memories:

recurrent distressing trauma-related memories;

upsetting dreams and nightmares relating to the traumatic experience;

relieving the experienced events in the form of flashbacks.

Anxiety & stress:

an ongoing feeling of fear and anxiety;

having trouble concentrating.

Negative mood symptoms:

feeling hopeless about the future;

negative thoughts about yourself and the surrounding world;

difficulty experiencing positive emotions and thoughts;

lack of interest in previous hobbies and liked activities;

avoiding relationships and social interactions.

Of course, these PTSD symptoms and their intensity can vary from one person to another. However, the vital thing is to seek help immediately after noticing any worrying signs. As with many other mental health problems, PTSD worsens with time when untreated, often leading to correlating mental disorders, such as depression, insomnia, and addiction.

PTSD Treatments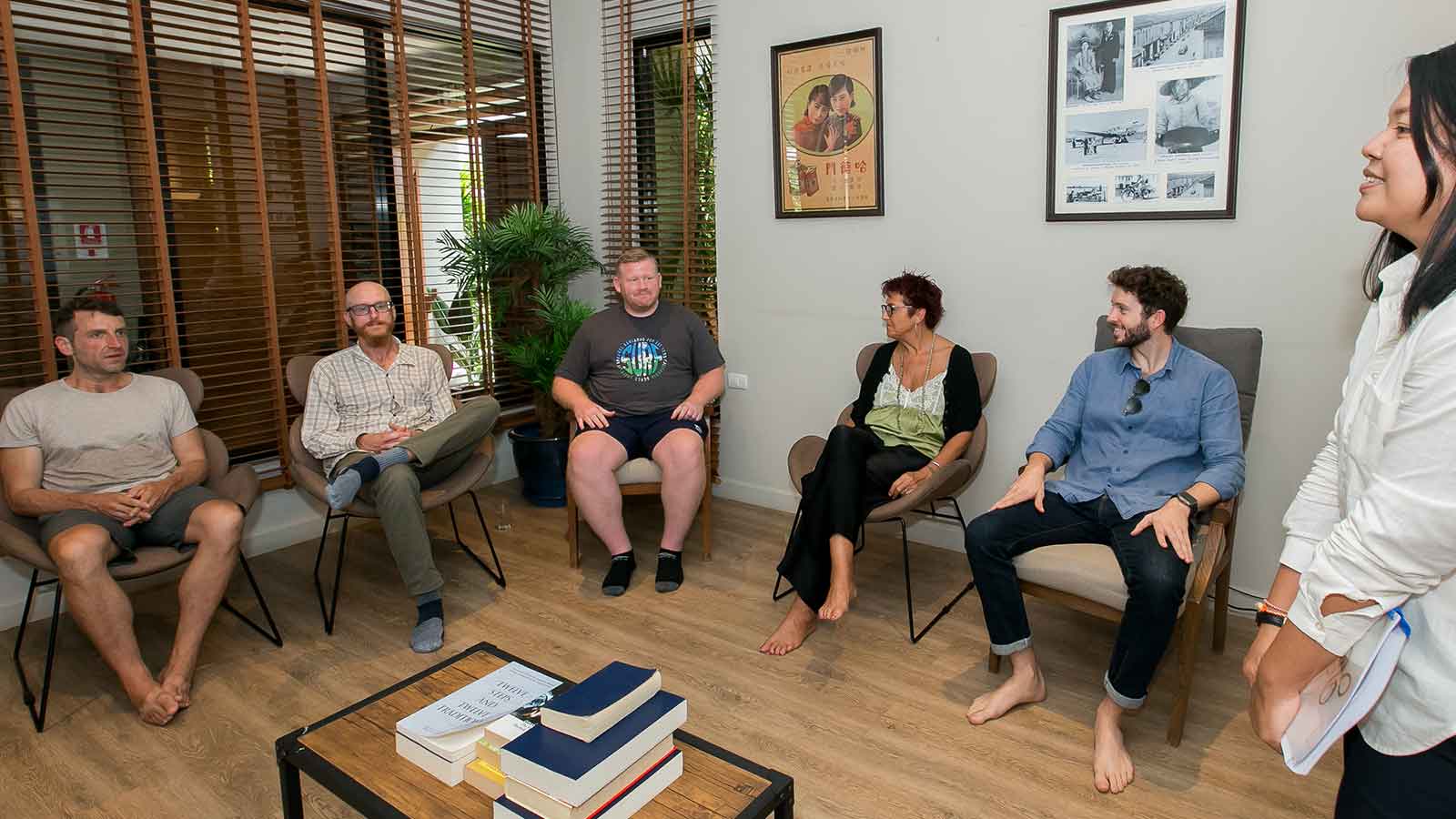 If you or your loved one has developed PTSD, don't lose hope.
Treating PTSD is possible
, and the sooner you start your PTSD treatment, the higher the chances for fast and full recovery.
After years of experience in treating addictions and mental health issues, Miracles Asia has developed an
effective PTSD treatment plan
that can be tailored to each patient's specific circumstances and individual needs.
Our
rehab program
combines a holistic approach with psychotherapy and medication treatment, providing PTSD patients with the ultimate treatment plan to help them regain control over their lives.
Psychotherapy

PTSD therapy helps achieve three primary goals:

improve and reduce PTSD symptoms,

teach skills and coping strategies for dealing with PTSD,

restoring one's self-esteem.

Comprehensive evaluation and treatment planning.

Comprehensive evaluation and treatment planning.

The primary psychotherapy treatment methods used for treating PTSD are:

Cognitive Processing Therapy

Eye Movement Desensitization and Reprocessing (EMDR)

Prolonged Exposure Therapy

Stress Inoculation Training

Which treatment method you'd undergo at Miracles Asia depends on your specific case. At Miracles Asia, we believe in an individual approach to our patients, providing them with a tailored treatment plan to help them gain control over their problems, be it PTSD, substance abuse, or behavioral addiction.

Cognitive Processing Therapy

Cognitive Processing Therapy (CPT) is a goal-oriented therapy that begins with a patient and their therapist establishing a set of goals.

CPT then helps identify the traumatic event responsible for developing PTSD, establish why this experience is so bothersome, and, eventually, learn how to cope with PTSD symptoms effectively.

Usually, cognitive therapy takes 12 sessions to complete, although the exact number of sessions will depend on the individual.

Eye Movement Desensitization and Reprocessing Therapy

During EMDR therapy, a patient with PTSD doesn't discuss the traumatic event. Instead, they are asked to concentrate on it while watching something a therapist is doing, for instance, waving a hand, moving a finger, flashing a light, etc.

EMDR therapy helps trick the brain into processing information it has previously rejected. It does that by forcing the malfunctioning parts of the brain to deal with traumatic events and experiences while the other parts are focused on following the therapist's movements.

Prolonged Exposure Therapy

Many people with PTSD suppress trauma-related memories, avoiding any triggers or situations that may remind them of a traumatic event. Prolonged Exposure Therapy helps patients learn how to confront them.

This treatment focuses on embracing the feelings related to trauma the patient has experienced. The therapy may look different depending on the specific case.

Usually, it involves a therapist teaching a PTSD patient coping strategies, such as breathing techniques, to help them face the trauma and, with time, reduce PTSD symptoms.

Stress Inoculation Therapy

Stress Inoculation Therapy (SIT) can be performed as individual or group therapy. The focus here is to learn how to cope with the stress and anxiety from the traumatic event rather than dwelling on the experience itself.

During SIT therapy, patients learn breathing and massage techniques or other strategies to help them stop negative and anxious thoughts.

Medication Treatment

Sometimes, a sole therapy treatment may not be enough to improve PTSD symptoms. In such instances, a mental health professional may decide to support the psychotherapy treatment with appropriate medications.

The goal of these medications is to help the patient stop thinking about the traumatic event, including nightmares or flashbacks.

The most common drugs used to support PTSD treatments are antidepressants. Often vital in treating anxiety and depression, antidepressants, such as selective serotonin reuptake inhibitors (SSRI), can help PTSD patients with sleep and concentration.

At Miracles Asia, our mental health professionals always look at each case individually to decide whether the medication treatment is needed or appropriate.

How PTSD Links with Addiction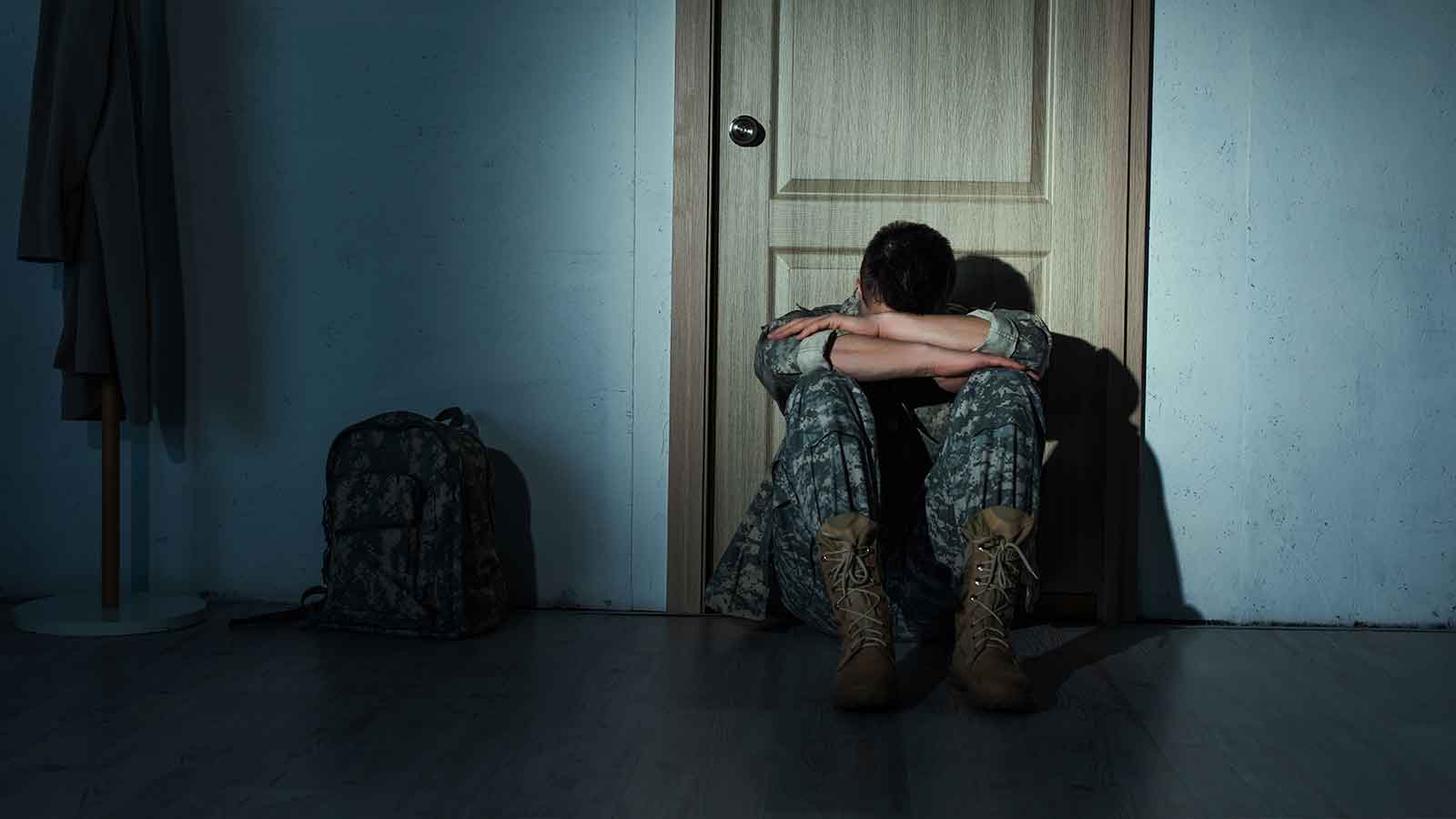 Posttraumatic Stress Disorder and addiction are two heavily correlated mental disorders. Indeed, PTSD changes the brain structure in a similar manner to substance abuse and addiction. Often, these two disorders feed off each other.
That's because the traumatic event that caused developing PTSD could've also pushed someone into drug or alcohol addiction. It's common for people with PTSD to use drugs, alcohol, or other destructive behaviors, e.g., gambling or pornography, as coping mechanisms for their trauma.
And these aren't only rough estimates or prejudice. The correlation between PTSD and addiction is well-researched and documented.
One study shows that almost 50% of people with PTSD also met the criteria for substance use disorder. Furthermore, people seeking help with PTSD are 14 times more likely to be diagnosed with a substance or behavioral addiction.
Again, that's due to them using alcohol or drugs as coping mechanisms before embracing that their issue requires professional medical help.
That is one of the many reasons why people with PTSD seek help at rehab centers such as Miracles Asia.
Located on the tranquil island of Phuket, Thailand, Miracles Asia's Rehab and Wellness Center is the ideal place for people who want to put their life back on track.
Thanks to our unique, holistic approach to addiction and mental health treatment, Miracles Asia's program has a proven record of helping people recover from whatever battle they are fighting.
How Miracles Asia Can Help Treat PTSD & Addiction

As the #1
rehab in Thailand
, Miracles Asia offers patients with PTSD and addictions a wellness retreat free of triggers and stressors that may interfere with treatment or cause relapse.
Our addiction and mental health services are specifically designed to provide patients with a personalized approach to treatment. We believe that every case should be treated differently for the highest chances of full recovery.
Whether it's PTSD, depression, anxiety, or any other mental health disorder that might've pushed you into addiction, our Clinical Team will assess your situation and provide you with the best possible treatment plan.
We have vast experience and a proven record in treating numerous mental health conditions and addictions. Our programs include:
At Miracles Asia, we combine our holistic approach with traditional therapy and medical treatments, providing our patients with all-around treatment that tackles a whole spectrum of disorders.

During your PTSD treatment retreat, you will work closely with our mental health professional and other patients. You will take part in individual therapy and group therapy sessions, allowing you to learn more about how to treat PTSD individually and how other people with similar issues cope with their problems.

You will also have access to our state-of-the-art amenities, such as swimming pools, yoga studios, massage studios, therapy rooms, and more.

Whatever your struggle might be, we're confident you will find what you need to regain control over your life here. Remember, treating PTSD along with any co-occurring conditions is possible. You just need to know when and where to reach out for help.

What Makes Miracles Asia the #1 Thai Rehab and Mental Health Recovery Center

Miracles Asia is one of a kind wellness and rehabilitation center. Located on the mesmerizing and tranquil island of Phuket, Thailand, Miracles Asia offers luxurious and holistic mental health and addiction treatment for a fraction of the costs charged by Western rehabilitation centers.

Here are just some of the key reasons why people choose Miracles Asia as their #1 rehab and mental wellness center in Thailand:

Take advantage of a complimentary initial consultation with no obligations, where we can discuss your recovery journey and mental health.

Benefit from a thorough health and wellness examination at a nearby private international hospital, providing access to a wide range of services, including full blood analysis, MRI scans, EEG tests, eye checks, and nutrition counseling.

Receive personalized psychotherapy tailored to your specific needs, along with engaging group psychoeducation classes and continuous support from our team of highly-qualified addiction specialists.

Embrace a highly customized program designed exclusively for you based on your individual history and requirements. We treat each guest uniquely, focusing on identifying the root causes of their addiction.

Enjoy a serene and beautiful environment with luxurious accommodations, ensuring individualized care as we limit our program intake to only 15 individuals at any given time.

Avail an all-inclusive aftercare package, offering access to online counseling for 2 months following the completion of a 30-day residential treatment program.

Rest assured with our relapse prevention guarantee, which entitles you to 30 days of free treatment if you experience a relapse within 12 months after a three-month stay at our treatment facility.

As life-disturbing as PTSD can be,
there's always hope for recovery
. And when seeking professional treatment options for PTSD and any co-occurring conditions, Miracles Asia should be your number one choice.
Located on the beautiful island of Phuket in Thailand, Miracles Asia is a luxury rehab and wellness center that offers a holistic approach to treating addictions and their co-occurring mental disorders, including post-traumatic stress disorder (PTSD), depression, anxiety, and insomnia.
Contact us today
and learn how we can help with your PTSD treatment.