If you're struggling with substance abuse, a rehab program can help you get your life back on track.

Any good rehab programs offer a structured environment where you can detox from drugs, learn about addiction and recovery, while developing healthy coping skills that can lead to happier, more healthy lifestyle.

In addition to providing treatment and support, rehab programs can also help connect you with resources and support systems that can continue to help you after you leave treatment.

If you're ready to get started on the road to recovery, visiting a drug rehab center can be one of the most valuable steps in your journey.

How We can help you

Miracles Asia offers you a personalized residential rehab program for all
types of drug addiction
, including prescription and illegal drugs.
Our holistic inpatient addiction treatment program at our drug rehab facility in Phuket, Thailand boasts an
85% success rate
which is among the best you can find worldwide.
Our clinical and support team have decades of experience in helping those who suffer from dependence on drugs get a handle on their addiction, while also investigating any potential underlying mental health problems so that you can construct a life that you can be truly proud of.
Our programs are made up of a combination of detox, medication, individual psychotherapy, group psychoeducational classes, physical health assessments, nutritional advice, and constant assistance from our team of highly-qualified addiction specialists.
We have had great success in helping to restore order in the lives of those who are suffering from drug and alcohol addiction.
Our highly personalized addiction treatment programs are tailored specifically to you, based on your unique mental and physical needs – we treat each client as an individual and work with them directly to get to the root cause of their addiction.
Drug Addiction Specialists

The personalized approach to the program delivery allows Miracles Asia to offer help with addictions to any types of drugs.

You might be looking for a rehab for weed, or need a cocaine rehab program to help to kick a $10k/month habit.

Whatever it might be, Miracles Asia is here and ready to help you.

Here are just a few of drugs that our clinical team are able to assist you changing your habits with:

Your Mental Health Is Our Focus

It is no secret that mental health problems and addiction often go hand-in-hand. Addiction can be a way of coping with mental health problems, or mental health problems can develop as a result of addiction.

Either way, the two are often intimately linked.

Addiction can cause a great deal of damage to one's mental health on its own. The stress of living with addiction can lead to anxiety, depression, and a wide range of other mental health disorders.

Addicts often isolate themselves from family and friends – weakening their support network and causing further damage to their mental state.

In order to build a long-lasting recovery from addiction, it is important that you correctly address any underlying mental health issues.
Sobriety allows people to focus on their treatment and recovery without the added stress and complication of substance abuse.

It also allows people to build a strong support network of family, friends, and professionals who can help them through their recovery.

These supportive relationships are crucial for maintaining sobriety and preventing relapse.

How a rehab will help you
An inpatient rehab program offers you the chance to completely immerse yourself in your recovery and to receive intensive treatment for your mental health conditions, some of which you may not even be aware you have until you receive advice from trained professionals.

Our highly-qualified team is hugely experienced in treating drug addiction alongside common co-occurring disorders such as Anxiety, Depression, PTSD, and much more.

This includes any physical symptoms you may be experiencing as a result of mental distress. If you have experienced traumatic events, dysfunctional relationships, or abuse in the past that may have contributed to the development of your drug use problems, then we are committed to helping you get to the bottom of it.

In fact, we believe that long-lasting and successful recovery is extremely difficult or impossible to achieve without this crucial element.

That's why treating co-occurring disorders is at the heart of what we do and a critical part of all of our programs.

The holistic approach at our rehab in Thailand offers you a serene, stable, and supportive environment that is non-judgmental and takes into account your unique history. We will work with you to develop the insight, tools, and techniques that are necessary for you to construct a life that is a pleasure to live.

Our Accommodation and Facilities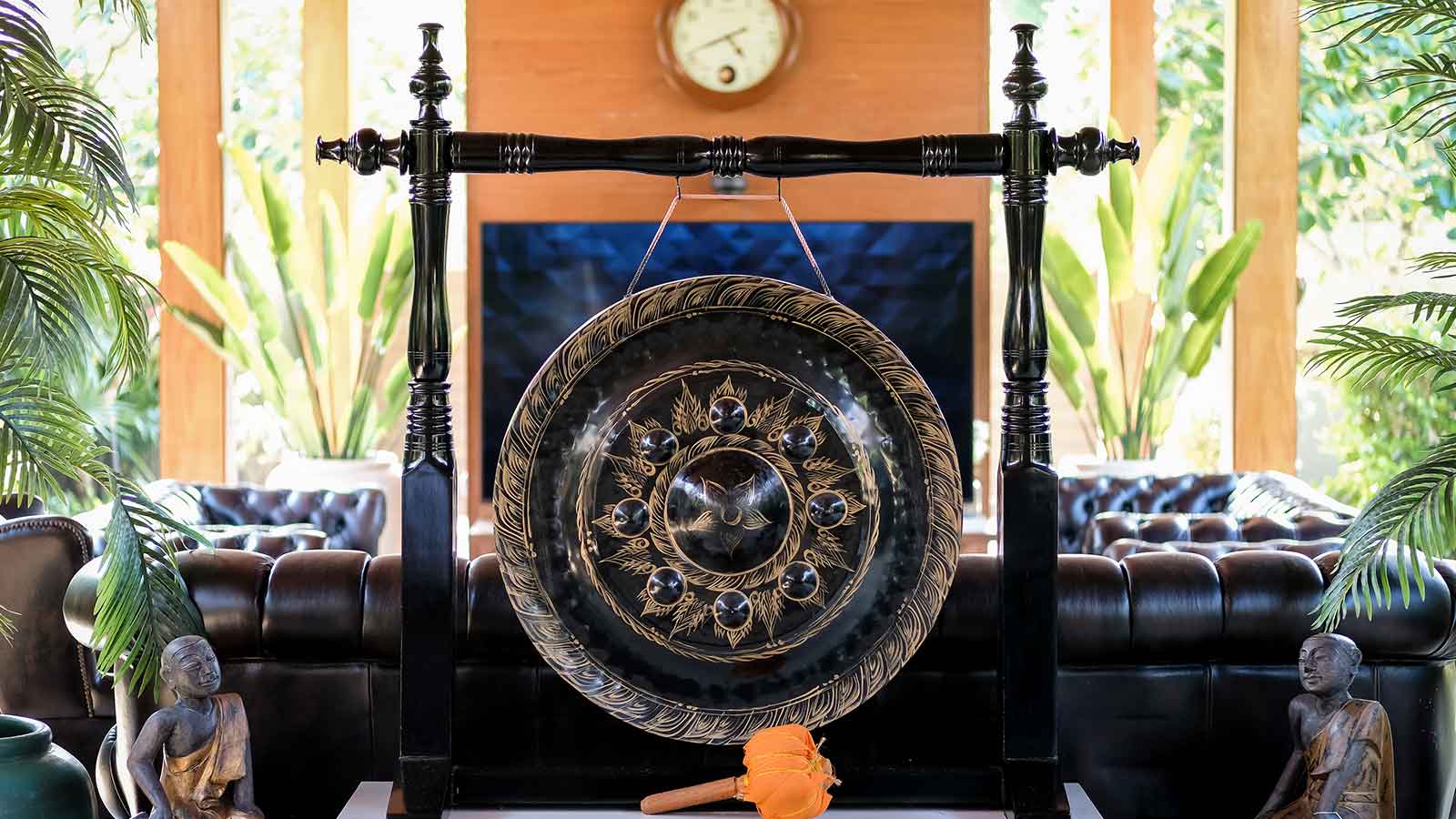 As a guest at our inpatient treatment center on the beautiful island of Phuket, you will be be more than comfortable in your private pool access room. The centers facilities include everything you would expect when staying at a 5-star luxury hotel.

Just a few highlights include:

A king-size bed with high-quality linens.

Large flat-screen TV with access to multiple streaming services.

Private ensuite bathroom with a waterfall showerhead and complimentary sanitary products such as shampoo, conditioner, toothpaste, soaps, and much more (replenished daily).

A shared lounge and TV area for group activities and socializing.

A dining area filled with delicious and nutritious food prepared by our team of private chefs (we encourage you to make special requests for your favorites).

Access to multiple swimming pools including an Olympic-sized pool at Thanyapura Sports and Wellness Center at least 3 times per week.

With your everyday needs taken care of to such a high standard, we believe our supportive and judgment-free space will allow you to dedicate yourself fully to your recovery journey.

Without the distractions of your usual life, you will be in the best possible position to get to the root of your drug addiction issues with the help of our caring expert team.

After Rehab - Your Full Recovery

Once you leave our rehab in Thailand, we make sure to provide you with everything you will need to give you the best chance of continuing and lasting recovery.

The skills, insight, tools, and techniques that you will develop while you are with us will help you to stay sober and manage any thoughts, beliefs, or emotions that could knock you off track.

Our aftercare package is included in our treatment programs and gives you access to online counseling for 2 months following the completion of a 30-day residential treatment program.

We are confident in our ability to help those suffering from substance abuse problems and are dedicated to your welfare even after you complete our inpatient programs.

To signify this, we have a relapse prevention guarantee that provides 30 days of treatment free of charge if you go on to suffer a relapse within the 12 months following a three-month stay at our treatment facility.

Making Your First Step

The first steps towards healing from a substance abuse disorder can often be the hardest ones to take. If you think you could benefit from one of our programs, we would love to hear from you.
We offer a free, no-obligation consultation to anyone who is interested in learning more about our addiction treatment programs.
The admissions team at Miracles Asia will confidentially discuss your addiction recovery, any mental health issues, or questions you might have about our comprehensive treatment program.