Help For Your Alcohol Addiction Problems

If you feel like your drinking is getting out of hand, there's a sanctuary waiting for you. Welcome to our Affordable Alcohol Rehab Clinic in Thailand, a rehab for alcoholics that has a proven track record of success since 2017. We offer a compassionate and secure environment to aid in your detox and rehabilitation process.

Alcohol is one of the most dangerous drugs to stop using abruptly, so it is important that your detox be carried out in a safe environment, using medicine, if necessary, to help manage your withdrawal symptoms, which can be life threatening in certain circumstances.

We understand the weight of this challenge, and therefore our alcohol addiction treatment center provides medically supervised detoxification to safely manage your withdrawal symptoms.

Taking the first step by looking for help is very often the hardest; so congratulations!

And now for the good news…Your battle with alcohol addiction is completely treatable!

Our 30-day inpatient program at Miracles Asia offers a comprehensive alcohol addiction rehab that equips you with the necessary tools and support you need to live a healthy and happy lifelong recovery.

Reach out to us if you're ready to cut to the chase, and speak directly to an addiction specialist about the admissions process. You may also want to continue reading, so that you know how we would go about aiding your own recovery process.

Say Goodbye To Your Addiction

We know you're tired. Tired of the anxiety, the hangovers, the feeling of owing people apologies for things you did while under the influence. It's a tiresome cycle, and it's time for a change. Our alcohol rehabilitation treatment can help you break free from this debilitating pattern and regain control of your life.

How about going to the gym every day to improve your body, only to look in the mirror, and find out that alcohol addiction is clearly taking a toll on your physical health?

Not to mention other patterns that your family and friends members are probably growing tired of dealing with. Like the one where you tell the same old story about how you're going to cut back on your drinking.

If you're reading this, then you've already realized the most important thing…

The whole process is getting old…and it's time to seek professional help.

Maybe you're reading this because you've just finished one of those fake "recovery" periods that always ends with a massive binge drinking session that only that wreaks destruction on your career, relationships, finances, and most importantly, your self esteem.

The vicious cycle of alcohol abuse takes a toll on your mind, body, and quietly soils your reputation within your community. Maybe you've demonized one form of alcohol, while switching to another kind of alcohol. Thinking you've taken a step in the right direction when you haven't even changed substances.

We're not judging you; many of our treatment professionals have been in the exact position you are in and understand the grim reality of what you are going through. With our proven alcoholism treatment options and dedicated support, you can become another one of our many success stories, addiction-free and living the life you were supposed to.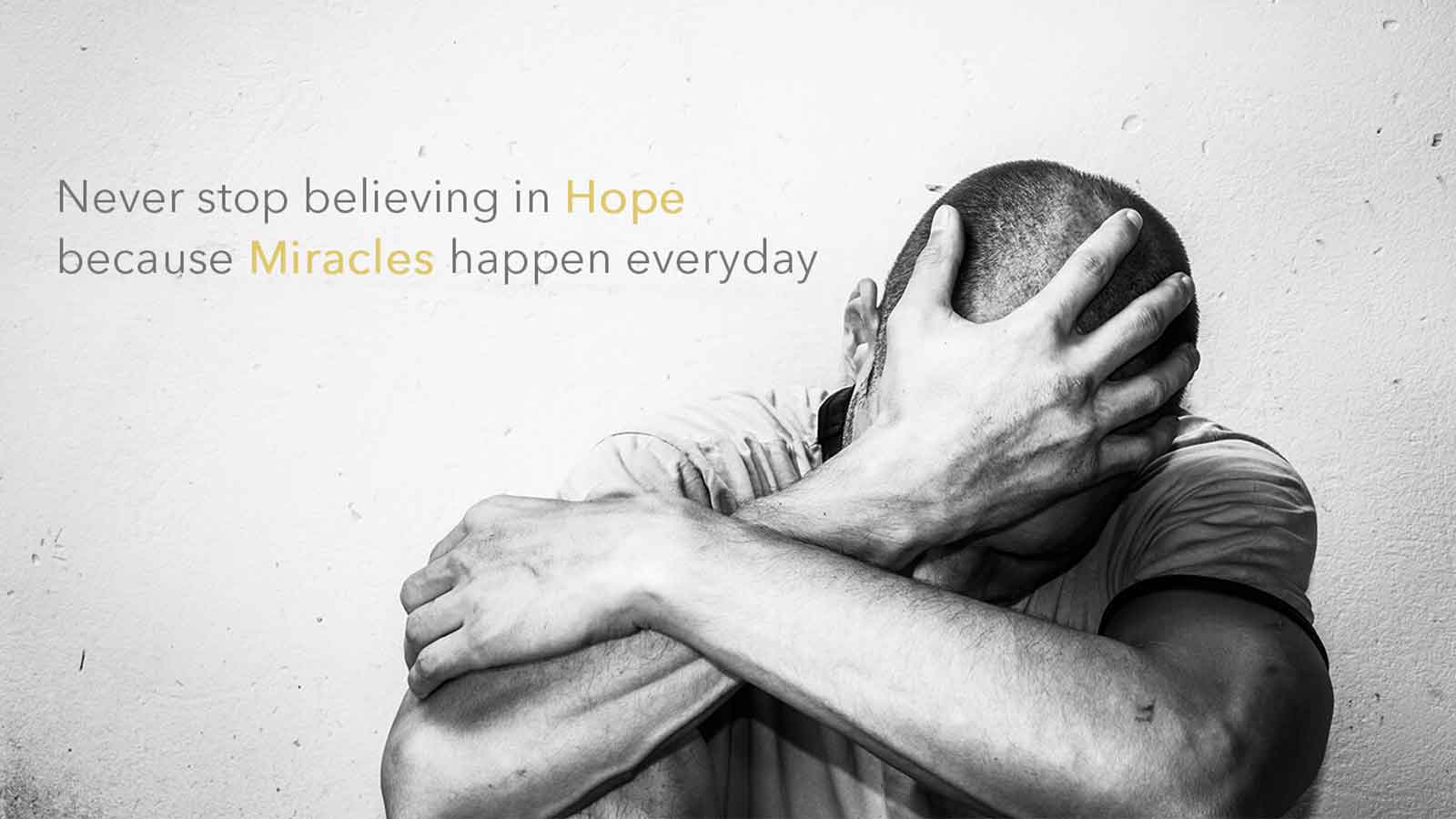 Thailand's Leading Alcohol Treatment Center

Your mental health, physical health, and self-image have hit bottom hard enough that maybe you're finally fed up with solutions that don't work, and are ready for real rehabilitation services.

When you make the decision to join a rehab program and take that huge step to ask for a helping hand, you are already on your way to improving your health, and maybe even saving your life.

Say farewell to the sadness that alcoholism always leaves in it's wake. True happiness starts now, with one of the best decisions you've made in your life. Every alcoholism story is sad tale in the making. Shift gears now and start moving in the right direction. Don't burden your loved ones by making them tell you about your problem again.

Don't burden your friends, who would rather shy away from you than make ultimatums like telling you to get help. Now is your chance to take a step on your own, and enter a world-class detox program. Not because someone else told you to do it, but because you chose it for yourself.

Your rehab program at Miracles Asia will include all the medications and treatment you need to face your addiction head on, ease your transition into sobriety, and safely get through the physical effects of any alcohol withdrawal symptoms you many experience.

Now you can focus on your long term recovery plan where you will get completely personalized treatment plans from a team of medical professionals that are fully dedicated to getting your overall health back on track. Finally, all of those humiliating stories can go in the vault, and become a thing of the past!

Do You Really Need More Reasons To Give Up Alcohol?

Several of the team at Miracles Asia, including both of the founders, fought alcohol dependence battles for years – even decades – before finding the solution in treatment and recovery. The residential program includes private alcohol counselling sessions with likeminded people, who have experienced first hand the same
alcohol use disorder
that you are dealing with right now.
You'll meet other past and present recovering alcoholics who have been through the Miracles Asia treatment program just like you. They know how it feels to be stuck day after day, in the purgatory of alcohol and other drugs. We, and the majority of our clients, live free of the demons that alcohol and drug use summon.
We've discovered that true happiness and freedom occurs not with your next drink, but when you're free from alcohol addiction and can make choices with a clear mind, and healthy body.
We will also help attack the problem at it's root cause by working on things like mental health problems, eating disorders, social anxiety, and self esteem issues that come with years of alcohol addiction.

Whether those issues exist because of alcohol addiction, or alcohol addiction exists because of those issues, outpatient alcohol rehabilitation and services will help either way. If you can step up and stomach the intimidation that we know comes with going to rehab, you're already on the road to recovery.

Patients are surprised to find that the first thing they notice is that this process is not scary; but rather, refreshing and freeing. The clients who leave Miracles Asia are always grateful for the experience, and ecstatic to go out and crush their goals with a fresh outlook on life. The biggest and most challenging decision, is deciding to take the step to get here. Our detox program is easier from there on out, every step of the way.

We will take it from there. Just take care of your body, and we will take care of the rest. We will smile and wave as you head down your new, much brighter path that is nowhere to be found in alcoholism.

Licensed & Certified Addiction Program

Miracles Asia specializes in alcohol addiction treatment as well as other substances, along with treatments for dual diagnosis and mental health issues.
With clients from all over Europe, the Middle East, the United States, and Asia looking to start treatment, ease their withdrawal symptoms and begin their addiction recovery, you are definitely not alone in wanting to learn how to stop drinking!
Not everyone realizes that some addiction treatment centers in Thailand might not be able to help you stop drinking safely, or teach you how to stay sober and happy during our programs. What's more, not all centers put an emphasis on your well-being after our rehabilitation services.
Unlike most of our competitors, our unmatched addiction treatment programs at Miracles Asia are fully certified by the Ministry of Public Health, making us among a very small list of alcohol rehab services that will give you an education on how to stop drinking forever.
Think about this:
You can either surround yourself with a community of alcoholics who support each other's obnoxious drinking habits, or we can welcome you to our community of sober individuals who support each other's health and prosperity.
The thing is, you will need to choose one group, or the other. There is no in between! Remember that every day that you don't decide, you are choosing the wrong group.
The thing is, you will need to choose one group, or the other.

There is no in between!

Remember that every day that you don't decide, you are choosing the wrong group.

Being Socially Accepted Doesn't Make Your Drinking Problem Normal

It's in all the movies, and normal people seem to drink on special occasions, while somehow having no issue at all. But that isn't you. There was a time when you felt like James Bond ordering a martini at the bar, with a suave grin on your face. To everyone else, you look like a severe alcoholic who needs help.

Family members that still want to see you are having a harder and harder time with you at family get togethers. Those who don't really want to watch are gritting their teeth every time you order another drink. It has taken over and stunted your growth, and hurt so many areas of your life.

Let us shine a bright light on these issues through our amazing programs, so that we can focus on a solution. It often takes time and healing and support to process the damage. That's okay, it's what we are here for – to help you pace slowly and carefully through it in a protected environment.

The idea of facing everything at once is a myth. We will help you walk through it with care, and the best professionals who have treated hundreds of alcohol users now living happy lives.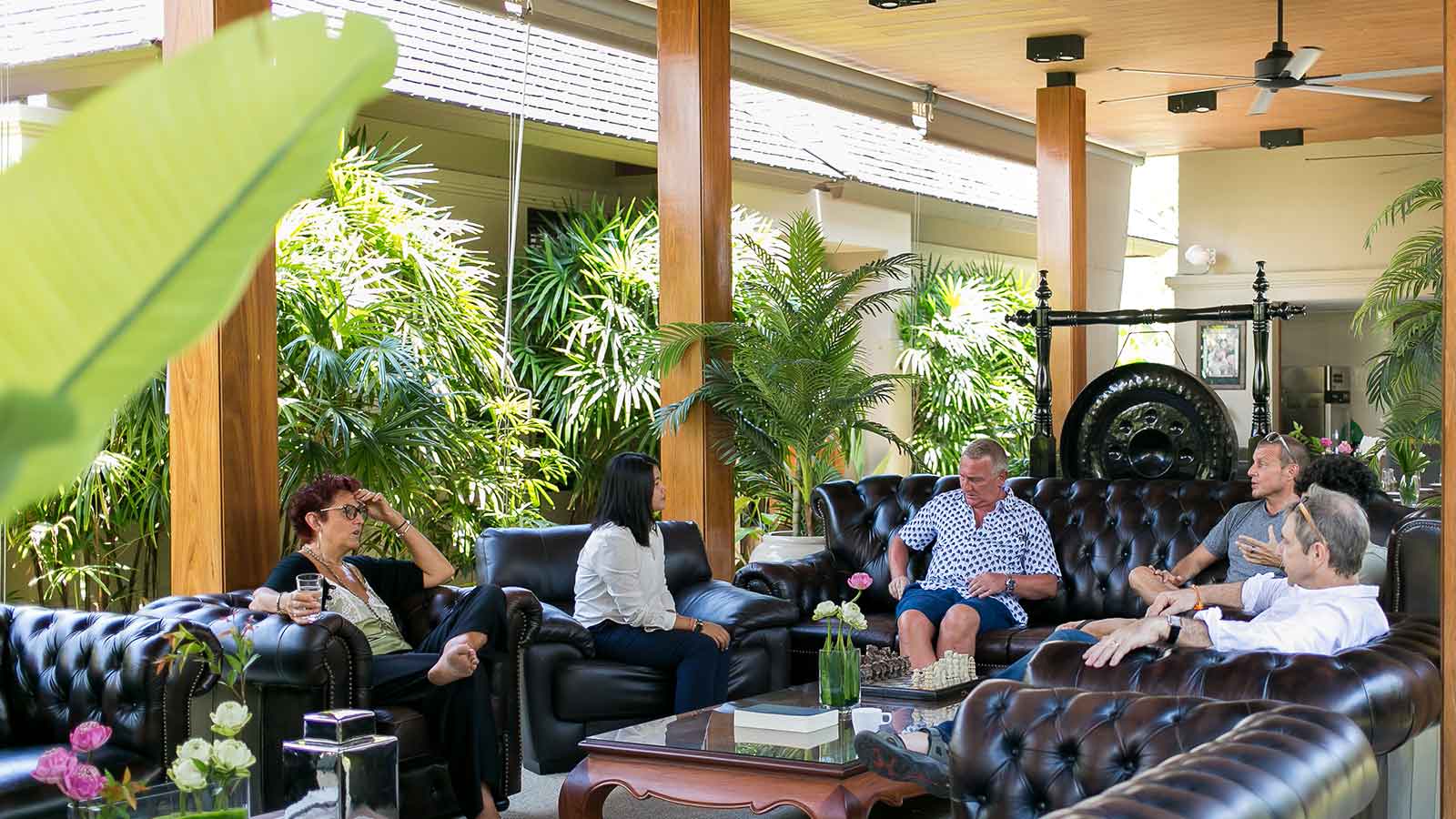 Why Choose An Alcohol Rehab in Thailand?

Choosing to pursue your recovery journey with us at Miracles Asia in Thailand is not just an affordable choice, but it also sets the stage for a transformational journey toward sobriety. Thailand, known for its serene beaches and tranquil environment, offers the perfect backdrop to focus on your healing process, away from the triggers and stresses of your everyday environment.

Our treatment center, Miracles Asia, stands out as an affordable yet high-quality alcohol rehabilitation treatment option. Thanks to the lower cost of living and medical expenses in Thailand, we can offer world-class treatment facilities, a highly qualified team of addiction specialists, and personalized recovery plans, all at a fraction of the cost compared to Western countries.

Our program is not just affordable but highly effective. A staggering 87% of our guests who choose to stay with us for a minimum of 60 days are living testimonials of the efficacy of our program. They've broken free from the shackles of addiction and substance abuse and are now leading fulfilling lives in long-term, sustained recovery.

The benefits of choosing Miracles Asia go beyond financial considerations. Being in a different environment, away from familiar triggers and stressful situations, can significantly enhance the recovery process. It offers a fresh perspective and the opportunity to focus solely on your recovery and healing.

Your First Steps To Getting Better

This is your chance to rewrite the story of your life – to turn it into a narrative of resilience, recovery, and rejuvenation. Our treatment center offers a protected environment where you can take the necessary steps toward recovery at your own pace.
In light of your decision to get better, the support around you will flood in, as you see the excitement from your friends and family members who are excited to finally be able to enjoy your company again, as you strive for better outcomes.
If stopping on your own long-term had worked for you in the past, you wouldn't be reading this.
Isn't it time for a fresh approach? This is the one answer that you know will work.
Don't feel alone!
It's nearly impossible for anyone with long-term drinking issues to stop without support, or professional treatment like program at our
Rehab in Thailand
.
You've already made the biggest step of searching for help by reading this far down the page. Let us help you today! Alcohol has already brought you enough negativity. It's time for things to get positive. No more false promises to yourself.
Stop putting it off. Take action today and speak to someone who's been in your situation and can help you break free from the pain of the ongoing addiction cycles. The admissions team are ready to help you in any and all ways you need to live a healthy and happy life again.
Remember, you're not alone in this battle. We're here to provide the care, support, and tools necessary for your recovery. You've already taken the first step towards recovery by reading this page – now, let's take the journey together.