addiction treatment in Phuket, Thailand

An Unparalleled Recovery Experience
Miracles Asia is a unique
residential
rehabilitation clinic in Phuket designed to ensure you have all the tools, knowledge, and support necessary to navigate safely through what probably feels like the most challenging experience of your life.
To be as effective as possible, your surroundings must be low-stress and free from any triggers that may cause your addiction cycle to continue.
At Miracles Asia, you can get healthy in a safe, judgment-free coed environment that enables you to rest and focus on identifying and addressing the root cause of your addiction.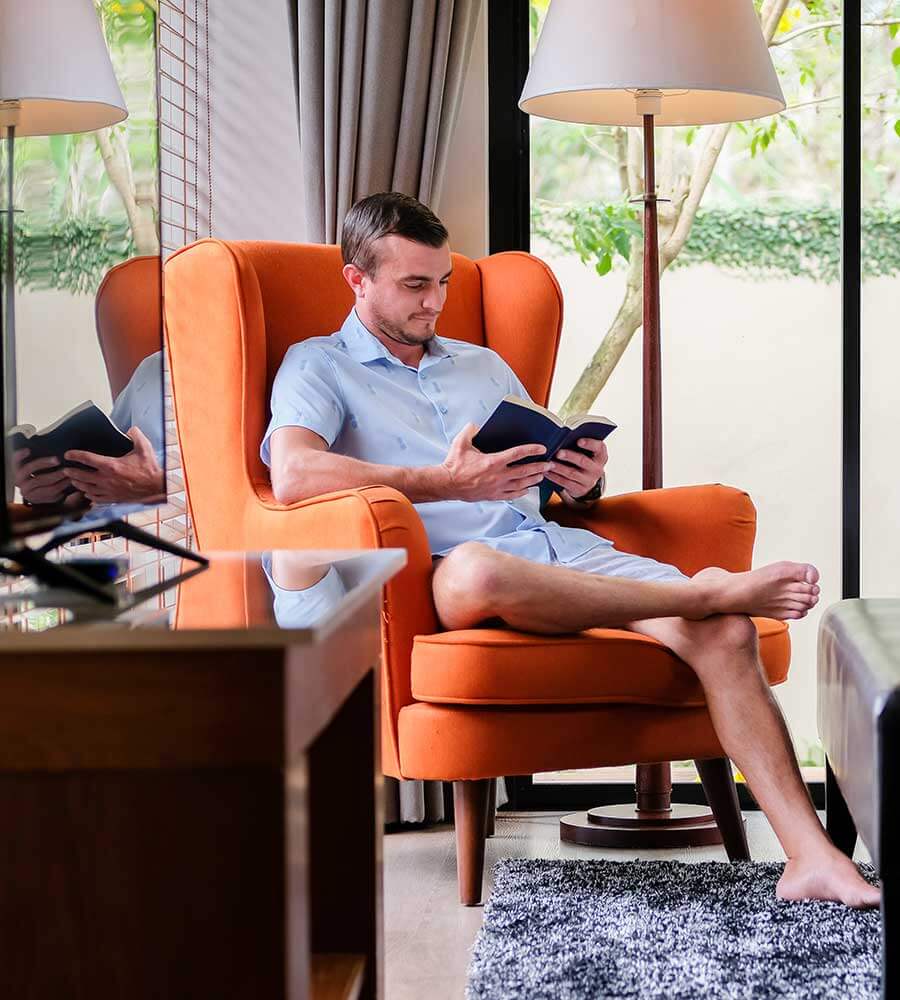 YOUR OWN PRIVATE ROOM

Five-Star Serenity

You will enjoy the space and comfort of your private 45-square-meter room, fully equipped with all the features you can expect in a 5-star luxury hotel.

Some highlights of your room include:

A king-size bed with high-quality linens.

Ensuite bathroom with extra-large shower.

Climate-controlled air conditioning.

A large flat-screen TV with streaming services.

High-speed WiFi up to 200 Mbps.

Depending on room availability, you can speak with the admissions team about your preference before arrival. It is common for guests to change rooms depending on the length of stay and wanting to be closer to individuals they connect with.

LOUNGE & TV AREA

relax, recover & recharge in style
This area boasts a large-screen TV with several styles of comfortable lounge chairs where you can relax and feel at ease throughout the various activities in the facility.

The lounge is one of the most highly used spaces throughout the day.

Starting from 8 am, you will be joined by other guests for a morning group meeting, followed by a grounding session. Throughout the day, this area is used for other therapeutic activities like group classes or just hanging out and talking casually with other guests and staff members.

In the evenings, you will hear firsthand from a range of international speakers who connect via Zoom to share their experiences with addiction and recovery.